Personal information protection
Kamome Propeller Co., Ltd (hereinafter referred to as "the Company") considers that proper management of personal information such as customers, business partners, employees, etc. is an important obligation for the Company to conduct business activities, and in accordance with the following personal information protection policy, the Company will strive to properly protect personal information.
Privacy Policy
The Company considers that proper handling of personal information is a social obligation as a Company and takes measures to protect personal information as follows.
The Company will follow the Japanese laws, guidelines and other norms for the handling of personal information. Also, The Company will conform our rules with personal information management to such laws, guidelines and other norms.
The Company will make sure that officers and employees recognize the importance of personal information protection, and will establish rules for personal information management to appropriately use and protect personal information and ensure that the management system is put in execution.
The Company collect personal information for the purpose clearly indicated and use such information only for the original purpose. .regularly conduct education on personal information protection for officers and employees, and the management personnel will properly manage personal information.
The Company will not provide personal information to a third party without first obtaining the prior consent from the person, except the circumstances under certain conditions.
In order to prevent leakage, loss, tampering, etc. of personal information, we strive to secure and improve security and manage personal information safely.
The Company will respond appropriately and promptly to requests for inquiries, deletions, disclosure, etc. concerning our managing personal information.
Hiroshi Itazawa
President
Kamome Propeller Co., Ltd.
Privacy Policy
 1. Purpose of using personal information
Regarding personal information the Company acquired, we will use it for the following purposes.
Respond to Inquiries for products and after sales support
Provide after sales support for products
Sales of products
Provide information to applicants for job recruitment and use information for selection of applicants.
2. Website
Our website can be browsed without disclosing personal information.
Your personal information will not be collected simply by browsing the pages.
When you inquire information of product, after sales support, job recruitment and so on, we will require personal information such as name, address, telephone number, e-mail address and so on.
In that case, we will protect personal information provided by you against unauthorized access by communication encryption technology.
In addition, personal information acquired will be handled appropriately according to our personal information protection policy.
3. Usage of Cookies and Web beacons
This site uses no cookies and no Web beacons. However Web beacons might be used for better Web service.
Web beacon is used for identifying the page you visited and obtaining statistical data, but Web beacon has no function to acquire personal information.
4. Contact for Inquiries
Inquiries for disclosure, deletion, and so on of personal information, please contact below.
Kamome Propeller Co., Ltd.
690 Kamiyabe-cho, Totsuka-ku, Yokohama 245-8542 Japan
Phone: +81-45-811-2461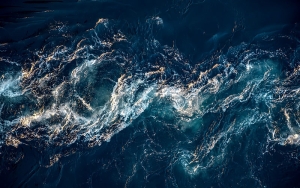 Contact Us
Please contact us for assistance and installation and support information for Kamome Propeller's products. We can be contacted by telephone or via the online…