GATE RUDDER® Syetem
Completely new concept rudder creating the thrust
GATE RUDDER® SYSTEM

by KAMOME PROPELLER
Steer to the new era


GATE RUDDER® SYSTEM

Completely new concept rudder creating the thrust

The GATE RUDDER® consists of two uniquely shaped rudders placed in parallel either side of the propeller instead of placing behind the propeller, which reduces resistance of rudder and create thrust to improve the energy consumption of 14% during the sea trial of the vessel. This is a completely new type of rudder system developed by new concept.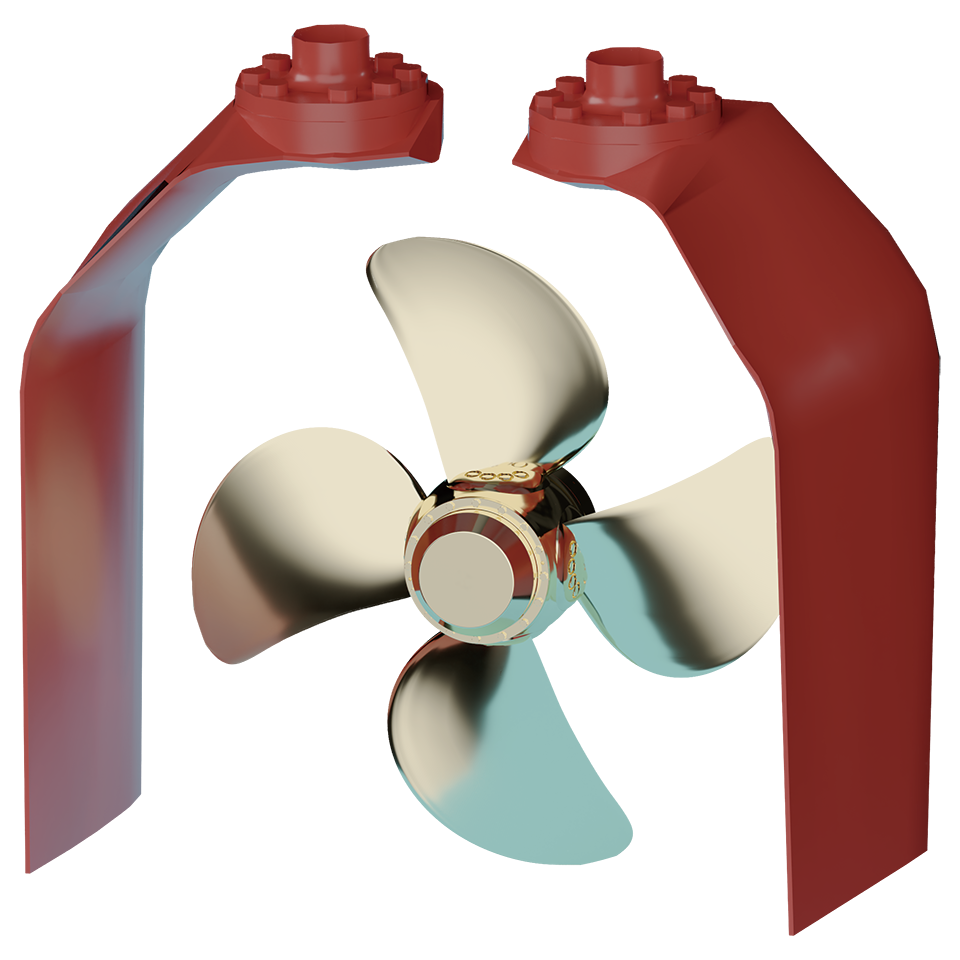 ※The Nippon Foundation supported the development of the gate ladder.

MOVIE
Safety about GATE RUDDER SYSTEM
Introduction of GATE RUDDER SYSTEM
CONTACT
GATE RUDDER® SYSTEM
requires total engineering
In order to optimize the vessel's performance, GATE RUDDER® SYSTEM should integrate
GATE RUDDER®, Auto pilot with customized algorithm, steering gear, propeller (either CPP or FPP) and its shafting by total engineering.