Complete Structure for Comprehensive Support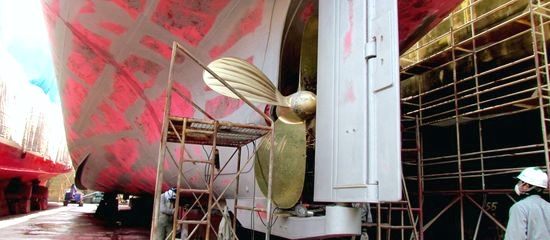 Our complete after-sales service structure covers not only Japan but all over the world to ensure that any of our products can be used at their top condition during the period from purchase to the retirement of a ship with the product installed.
Dispatch of engineers for regular inspection
Response to inquiries about use
Advice on maintenance and inspection
Repair
Other emergency services
Please contact our Customer Service department or your nearest agent.
Support Provided by Specialist Engineers
with Complete Knowledge
Our products are designed and manufactured to have sufficient service life approval from Classification Societies. However, we recommend products be inspected and maintained with a specialist engineer on hand in order to secure their intended performance and ensure safe sailing.
If a fixed pitch propeller is damaged by an external factor, our engineers experienced in mending bends or welding and repairing defective parts will provide necessary support services.
For a controllable pitch propeller, we can replace a single blade.
To learn how to prevent age-related deterioration, please consult with an engineer from our Customer Service department during regular inspection.
Repair example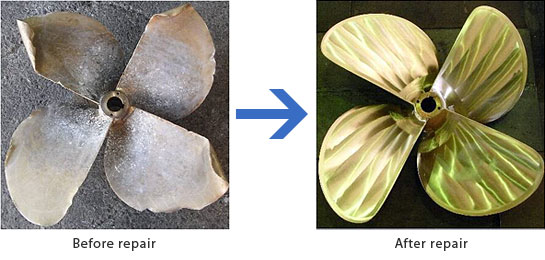 Support Contact Us