Excellence in Ship Control

TCB-type series side thrusters incorporate controllable pitch propellers. An engine, electric motor or hydraulic motor may be used with them as a drive mechanism. They require no propeller reverse mechanism and therefore allow quick conversion in thrust direction and easy adjustment for thrust level.
An easily operable and compact control system, KTC100 enables ship control beginning with start-up on a single control panel. A ship can be optimally controlled by operating a single dial.
Features
High durability
Tough and rational structural design based on a tank test achieves superior strength and durability.
Easy fitting
Thick-plate duct without ribs results in a structure that allows the side thruster to be fitted by welding it to any part of the exterior surface of the duct.
Decreased noise and vibration
Use of a thick duct and development of new form of propellers achieves a lower level of noise and vibration to provide a high level of ship comfort.
Rational maintenance
Sealing system without the need to disassemble the shaft makes inspection easier and streamlines maintenance work.
Easy control system
Side thruster standard with KTC100 – KAMOME's original easy-to-use control system providing great operability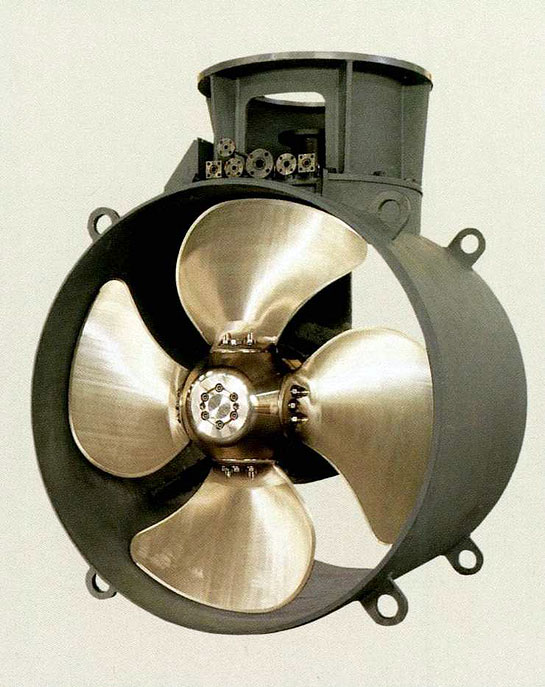 Structure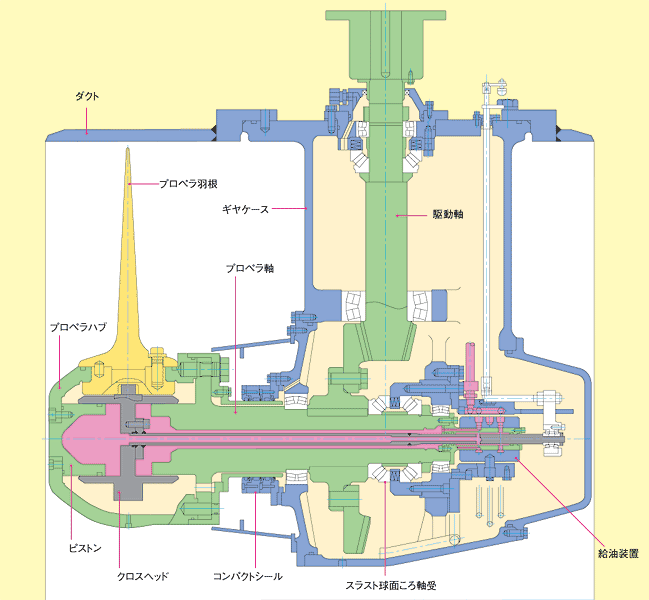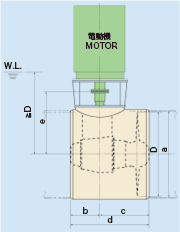 Standard Dimension
| Type | D | a | b | c | d | e | Weight (kg) |
| --- | --- | --- | --- | --- | --- | --- | --- |
| TCB-35 | 880 | 898 | 430 | 640 | 1070 | 690 | 1320 |
| TCB-55 | 1100 | 1122 | 445 | 715 | 1160 | 842 | 2100 |
| TCB-70 | 1250 | 1276 | 470 | 770 | 1240 | 934 | 2650 |
| TCB-90 | 1400 | 1428 | 535 | 835 | 1370 | 1030 | 3450 |
| TCB-110 | 1550 | 1582 | 545 | 905 | 1450 | 1136 | 4300 |
| TCB-135 | 1700 | 1734 | 580 | 970 | 1550 | 1217 | 5500 |
| TCB-160 | 1850 | 1888 | 600 | 1045 | 1645 | 1344 | 6000 |
| TCB-195 | 2050 | 2092 | 640 | 1140 | 1780 | 1500 | 7500 |
| TCB-270 | 2250 | 2340 | 660 | 1240 | 1900 | 1627 | 9600 |
(Units mm)
Performance Table
Type
Propellers diameter
(mm)
Maximum thrust(kN)
Maximum thrust(ton)
Maximum input
(kW)
Input revolution speed (rpm)
60Hz
Input revolution speed (rpm)
50Hz
Propellers revolution speed (rpm)
60Hz
Propellers revolution speed (rpm)
50Hz
TCB-35
880
34.3
3.5
229
1,750
1450
656
666
TCB-55
1100
53.9
5.5
362
1,750
1450
532
534
TCB-70
1250
68.6
7.0
459
1,750
1450
480
483
TCB-90
1400
88.3
9.0
596
1,750
1450
429
441
TCB-110
1550
108
11.0
731
1,750
1450
396
393
TCB-135
1700
132
13.5
902
1170
1450
356
356
TCB-160
1850
157
16.0
1072
1170
980
331
328
TCB-195
2050
191
19.5
1302
1170
–
299
298
TCB-270
2250
265
216
27.0
22.0
1867
1358
1170
–
–
980
287
–
–
240
Related links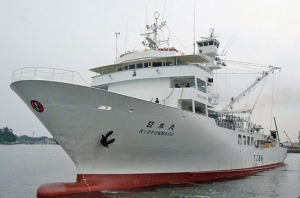 Round Haul Netter – NIPPON MARU
This ship is equipped with a hybrid contra-rotating propulsion system. It employs a conventional controllable pitch propeller driven by the main engine and a…