Ideal Methods for High Performance
Propellers are designed using the ideal methods that will satisfy the needs of each ship's operation.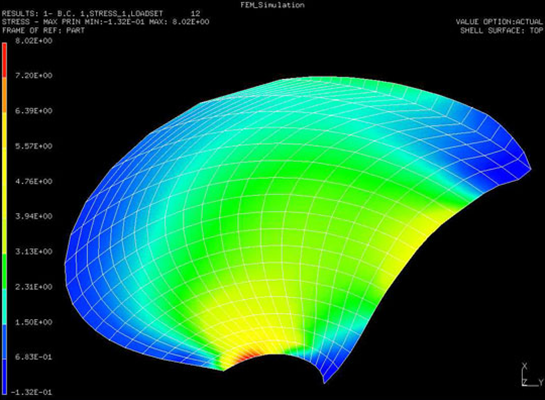 Development
The propeller characteristics analysis method employing non-linear lifting surface theory, supported by the vortex lattice method (VLM), immediately provides the benefits of a propeller depending on the difference in blade profile and section and the variation of operating conditions, and enables designing of high-performance propellers.
Tank tests are conducted to examine propeller characteristics and occurrence of cavitation. Verification by theoretical estimation is also performed.
Analysis
Using analytical software based on finite element and other methods, we analyze propeller strength to create and design high-performance propellers with optimized performance, characteristics and power. We study the optimal form of propellers and convert the form data into numbers using the latest three-dimensional computer aided design (CAD) systems to achieve high precision in product development and design.
Design
Expertise in design of propeller drive systems is required to ensure optimal propeller operation. We work to improve reliability using data obtained from trials and feedbacks from actual ships, and to construct optimal propulsion systems with the use of the latest design systems.
Control
Hydraulic and electric control is essential for controllable pitch propellers. We combine our long-proven hydraulic technologies with up-to-date electronic technologies to design control systems ideally suited to individual ships.
Energy Conservation
The design of energy-efficient propellers and optimal control of such propellers results in lower CO2 and nitrogen oxide (NOx) emissions from the main engine and leads to the creation of environmentally friendly propulsion systems.
Technical keywords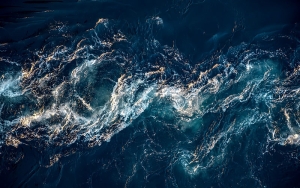 Technical Keywords
【controllable pitch propellers】 Excellence in Ship Control for Increased SafetyEconomy Improved by Control Optimized for Operational ConditionsConfiguratio…
---